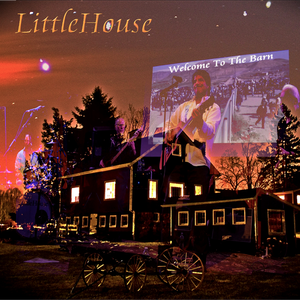 Read the complete article here
---
LittleHouse on NBC TV30 Connecticut News
Simsbury's Best Kept Secret: Band that Plays in a Barn. Joe Patrina went from mega success on Wall Street to giving it up for a chance at his dream job in a band. Now he's making it happen from the inside of a barn on his property.
Read more
Joe and Tom perform on WFSB Better Connecticut Show
---

Newington resident makes barn-full of music



Thursday, January 12, 2012 4:32 PM EST
By Erica Schmitt
Staff Writer

 
Doug LaChapelle taps his feet along to Joe Patrina's first acoustic performance of a newly-written song titled "New Mexico," suddenly compelled to hop the stage, grab his drum sticks, and merge the lyrics and melody with the composition beating to life in his head.

LaChapelle, 54, is a Newington resident and drummer for the country-rock band LittleHouse, who perform their mellow, feel-good tunes in Patrina's barn beside his West Simsbury home. No horses or hay lie in this barn. There's a multimedia projector, top-of-the-line sound system, professional lighting and the head of a bison over a fireplace, keeping watch over the band.

LittleHouse formed in 2008 after Patrina left the Wall Street business world; LaChapelle joined the group last May, before they scaled the seven-piece arrangement down to four members. He was invited by longtime friend and former drummer Joe Montenieri, who now serves as producer. Essex resident Tommy MacGregor is lead guitarist and according to LaChapelle, "a dream to play with," and Coventry resident Gary Gott who "never makes one mistake" plays bass guitar. All four guys can, and do, sing.

LaChapelle does have a day job however, building custom exhibits and displays for trade shows. This is in part because all LittleHouse shows are free. Guests pack the barn twice-monthly — toting along their own coolers and enjoying complimentary food and music. They try to bring in an audience of half regulars and half new visitors, offering tickets by email.
Read complete story:
http://newbritainherald.com/articles/2012/01/12/newington_town_crier/news/doc4f0f5035286a5539043847.txt
---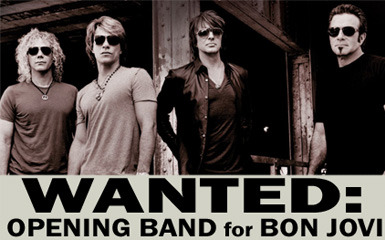 LittleHouse has been selected as one of the finalists in the 965 TIC Open for Bon Jovi contest! This puts us in a "Battle of the Bands" on Thursday, April 28th at the Black Bear Saloon on 187 Allyn Street in Hartford.
Doors open at 7:00pm, we go on at 9:30pm. Please come by and show your supporting enthusiasm again!
And again..Thank-you, thank-you, thank-you!
http://965tic.radio.com/2011/04/25/wanted-opening-band-for-bon-jovi-the-final-four/
---
LittleHouse performance on "Better Connecticut" WFSB Channel 3
---
---
LittleHouse performance on WTNH TV8 "Connecticut Style" program
---
LittleHouse performance on "Mass Appeal" WWLP-22 NBC